Uber has gained a very negative reputation due to the alarmingly high number of sexual assaults that their passengers and drivers suffer from. In recent years, activists, attorneys, and government officials alike have called on Uber to take responsibility and to implement key changes to reduce the amount of this violence moving forward. While Uber is taking some steps to prevent sexual assault, the company's actions and responses are more reactive rather than proactive, which continues to put its consumers and contractors at risk.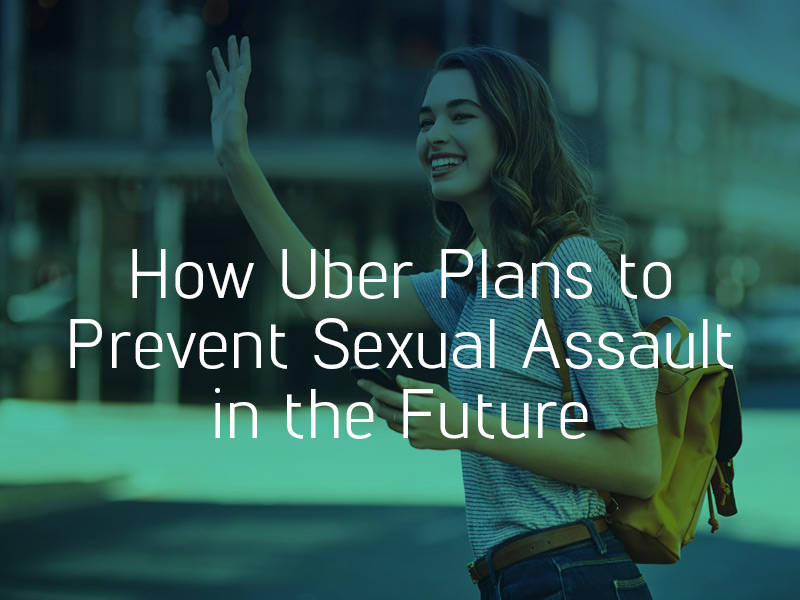 The Prevalence of Sexual Assault in Uber Rides
In December 2019, Uber revealed that a shocking 3,000 sexual assaults occurred in their vehicles during 2018 alone. This number highlights a significant issue within the rideshare industry that drivers and passengers alike have experienced for years — extremely high instances of sexual violence.
Uber's rideshare model puts all users at risk, including its own contractors. Uber places a significant amount of trust in the people who use its app, and is slow to implement adequate procedures, tools, and policies to keep its platform safe. The company faced significant backlash for inadequate background checks and responses to reports of sexual violence.
However, Uber announced that it plans on implementing more changes to its platform to reduce the prevalence of violent crime. It is unclear whether or not these decisions will help protect survivors, or if Uber will release these new features in a timely manner.
What Safety Features Is Uber Planning to Release?
In recent years, Uber has released new features to improve driver and rider safety when using its app. These include an emergency 911 button that users can access directly from its platform, as well as a feature that detects unusual delays or stops during a user's ride that may be cause for alarm. Uber also allows passengers to share their location and ride details with trusted loved ones.
In response to this bombshell report, Uber announced that it plans to launch beta testing for a feature that allows passengers to use a four-digit code to verify that they are entering the correct vehicle. In addition, the company plans to partner with the Rape, Abuse, and Incest National Network (RAINN) to implement a survivor support hotline and sexual misconduct education for its drivers. Lyft, a competitor of Uber, already requires all of their drivers to take a community safety education course administered by RAINN.
Staying Safe in an Uber
While Uber's changes may provide some benefits to its passengers and drivers, the company could be doing more to prevent sexual assault before it happens, such as implementing stronger background checks and banning systems. Because of this, Uber users cannot rely on the company to protect them from violent crimes.
If you use or drive for Uber on a regular basis, stay safe by following these tips.
Verify the details of each ride you take. If you are a passenger, check the information on the app with the physical vehicle when it arrives.
Always sit in the backseat or encourage your passengers to sit in the backseat. This will create a barrier between you and the stranger in your vehicle.
Always inform a loved one when you are using Uber. Share your ride details if you are a passenger, and check-in between rides with loved ones if you are a driver.
Avoid driving for Uber at night in dangerous areas or with highly intoxicated passengers.
While Uber may be taking the steps they believe necessary to reduce the amount of sexual assault that occurs among its fleet, sexual violence still happens at an alarming rate in ride share vehicles. If you are a survivor of sexual assault at the hands of an Uber driver or passenger, pathways to civil compensation and criminal justice are available to you. Contact a sexual assault lawyer specializing in Uber and Lyft assault cases as soon as you can to determine your next steps and begin seeking justice.