Lyft Sexual Assault Lawyer
Lyft sexual assault cases are more common than many rideshare users think. While the majority of Lyft drivers are honest, hardworking individuals, there are also sexual predators who use the platform to target vulnerable passengers. Female passengers are especially vulnerable to unwanted sexual contact at the hands of a Lyft driver but that does exclude other genders from finding themselves the victims of a Lyft sexual assault.
At Estey & Bomberger, our rideshare sexual assault lawyers are here to help you seek the justice and fair financial compensation you deserve. We never charge our clients a fee unless we are able to secure a settlement, judgement, or verdict on their behalf. To learn more about how we can help, contact our trauma informed legal team to schedule a confidential, free consultation.
How can a Lyft sexual assault lawyer help me?
Only by taking legal action can you hold Lyft accountable for the actions of their nefarious rideshare drivers. Without proper representation, a survivor of a Lyft sexual assault cannot achieve the justice and fair financial compensation they are rightfully entitled to receive. The primary concern of a rideshare company like Lyft is the bottom line. They put profit in front of people every chance they can because they value their stock price more than they value their customers.
Lyft says that rider safety is one of their top priorities. Our clients have learned from experience that that is simply not the case. After reporting a sexual assault by a Lyft driver to local law enforcement, we have a client who contacted Lyft only to find out that the company was unaware that their driver had been arrested. Other clients have learned that their rideshare drivers remained active following their assault as well. This is simply unacceptable.
Anyone who has been the victim of unwanted sexual contact by a Lyft driver is qualified to make a legal claim for financial compensation. Our Lyft sexual assault lawyers work tirelessly to hold malicious rideshare drivers accountable for their harmful actions. By taking legal action against Lyft, not only can you achieve justice for the trauma you have suffered, but you can protect others from having to go through the same experience in the future.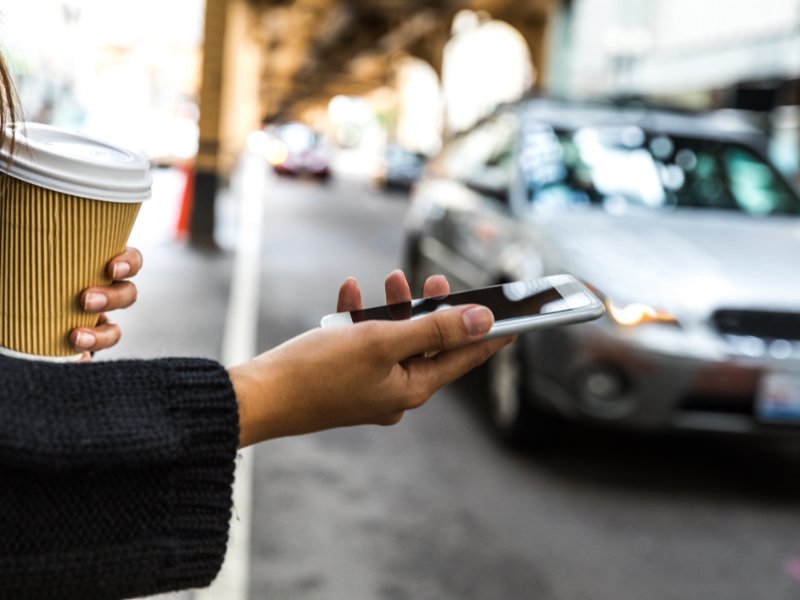 Why Choose Estey & Bomberger for Your Lyft Sexual Assault Case?
What sets us apart from other law firm is our dedication to providing our clients with a safe environment to promote healing. Our Lyft sexual assault lawyers understand the emotional distress that accompanies sexual abuse cannot be overstated. As a trauma informed law firm, our team includes certified sexual assault advocates. We provide a number of resources outside of our legal services anyone who has suffered any kind of sexual misconduct at the hands of a Lyft driver. 
Our team is here to offer the care and support survivors of sexual assault need at every step of their journey towards healing from such an awful experience. The trauma involved with a sexual assault can take years to overcome. We will be at your side and can help you find a qualified therapist who specializes in survivors of sexual abuse. Our in-house certified sexual assault advocates are here to offer a helping hand whenever you need their support.
When you choose Estey & Bomberger, our rideshare sexual assault lawyers handle everything to assist you during this difficult time. Your Lyft assault attorney will guide you through every step of the legal process. To protect you, we can assist you in getting a restraining order against the Lyft driver. So that you can focus on moving forward, our legal team will handle all communication with Lyft and will acquire all the necessary documents for your case.
During your free, confidential case evaluation, we will listen to you and answer any questions you have about the process of filing a Lyft sexual assault lawsuit. This allows you to make an informed decision before deciding to pursue your case with Estey & Bomberger. Besides providing you with legal advice, we will also discuss the resources we have available to help you heal and move towards a better future.
To learn more, or to schedule a free, no obligation, and completely confidential consultation, contact the compassionate team of Lyft sexual assault attorneys at Estey & Bomberger today.
How much will it cost to hire a Lyft sexual assault lawyer?
We charge no fees to survivors of Lyft sexual assaults unless we win your case with a verdict or settlement. Our law firm has a perfect record when it comes to holding sexual predators accountable for the damages they have caused. We offer free consultations so that you can speak with an attorney about your case. We understand the importance of confidentiality with such sensitive cases. Anything you share with our team will remain confidential.
Sexual assault is not your fault
Oftentimes, our clients who have been sexually assaulted by a Lyft driver were only trying to do the right thing after a night out with friends. The details of the stories may differ, but the general theme remains the same. After a night of celebrating, whether for a birthday, graduation, promotion at work, or any number of reasons, our clients chose to make a responsible choice. Rather than get behind the wheel and put themselves and others at risk, they call a Lyft. Time and again, that is when things take a turn for the worse.
The simple fact is that anyone under the influence of alcohol cannot consent to sex. Whether someone is impaired, semi-conscious, or passed out, both parties must be able to give consent. The inability to say, "no" is a clear violation of a person's rights. If you were sexually assaulted after drinking, it doesn't matter if you were impaired, buzzed, intoxicated, or passed out. What happened is not your fault. Our legal team can help you take back control by holding the responsible party accountable for their actions.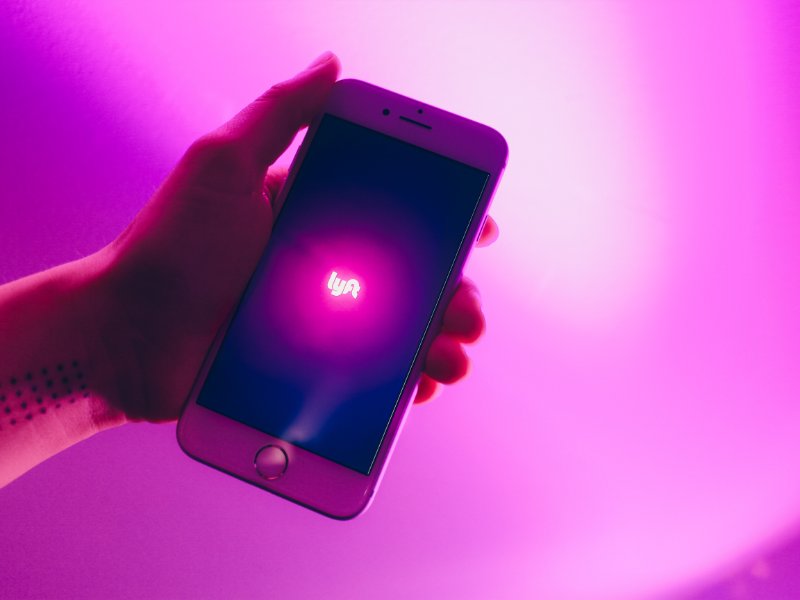 Lyft Sexual Assault Lawsuit FAQs
What should I do if I am a survivor of a Lyft sexual assault?
Contact local police and file a report immediately
Do not call Lyft to report your assault. Request that the police notify Lyft of the incident.
You have every right to keep your identity anonymous when reporting a sexual assault.
If you would like to remain anonymous request that the police keep your identity confidential.
If it makes you feel more comfortable you may request to have a female officer present during your interview.
Consider getting a SANE or SART examination – commonly known as a rape kit
An officer will likely be able to assist you in finding an examination center when you file your police report.
Medical care providers may be able to conduct an evidentiary medical examination after a sexual assault.
City or county health and human services can provide a list of examination centers.
Make detailed notes documenting everything you remember about the crime
You can either write these notes down or use a voice note app on your phone. This can prove to be incredibly useful for your case as it is natural for survivors of sexual assault to suppress their memories of the event.
Seek friends and family to provide support
This is not your fault and you do not need to feel ashamed. The comfort and compassion of your loved ones can help immensely during this time.
Obtain medical treatment
Receive the necessary medical treatment for any physical injuries that may have resulted from your attack. To help you cope with what just happened, consider therapy from a counselor specializing in sexual trauma.
What is the deadline to file a sexual assault claim against Lyft?
It is important to consult a rideshare sexual assault attorney as soon as possible. Each state has different statutes dictating how long a survivor has to file a civil case for a personal injury. The Lyft sexual assault lawyers at Estey & Bomberger serve clients throughout the United States, so contact us today to learn about your state's specific statues regarding your deadline to file a civil case.
What is the average settlement for a Lyft sexual assault case?
Because the circumstances regarding each Lyft sexual assault case are different, we are unable to provide a definitive average that potential clients can expect to receive for their claim. We welcome you to explore our case results to see what we have been able to historically obtain for our clients with rideshare company sexual assault cases.
Rideshare Safety
Rideshare services such as Lyft and Uber have only recently publicly shared internal safety reports detailing the number of sexual assault incidents by their drivers. There is no standard for reporting sexual misconduct and assault claims in these safety reports. Unwanted sexual contact can include sexual harassment, attempted rape, sexual assault. These safety reports illustrate that even during the pandemic, which saw a major reduction in use of rideshare services, the proportion of reports of sexual abuse did not decrease. 
Lyft Sexual Assault Policies
Lyft's current policies do not do enough to protect their customers. Many regular Lyft users may not realize the minimal vetting process required to become a driver. You might think potential Lyft drivers have to pass vigorous background checks, but that is simply not the case. In reality, the negligent hiring practices and inadequate background checks used by Lyft to vet their drivers leave vulnerable passengers at risk of getting into a vehicle with a sexual predator.
Rideshare companies are only now beginning to admit that their services do not so enough to protect the safety of their customers. While these long overdue safety reports have resulted in rideshare companies enacting safety features to reduce the risk of unwanted sexual contact with a driver, there is still a great deal of progress to be made.
This is why we are such fierce advocates for Lyft sexual assault survivors. This is especially true regarding Lyft's response to reports of sexual misconduct on their platform. Time and again, our clients have stated that Lyft's response to survivors of sexual assault can lead victims feeling as if they have nowhere to turn to for help.
By holding their malicious drivers accountable, we work towards forcing Lyft to make the necessary changes to their policies to better protect their customers. If you or a loved one have survived unwanted sexual contact or sexual assault by a Lyft driver, our Lyft sexual assault attorneys are here to support you.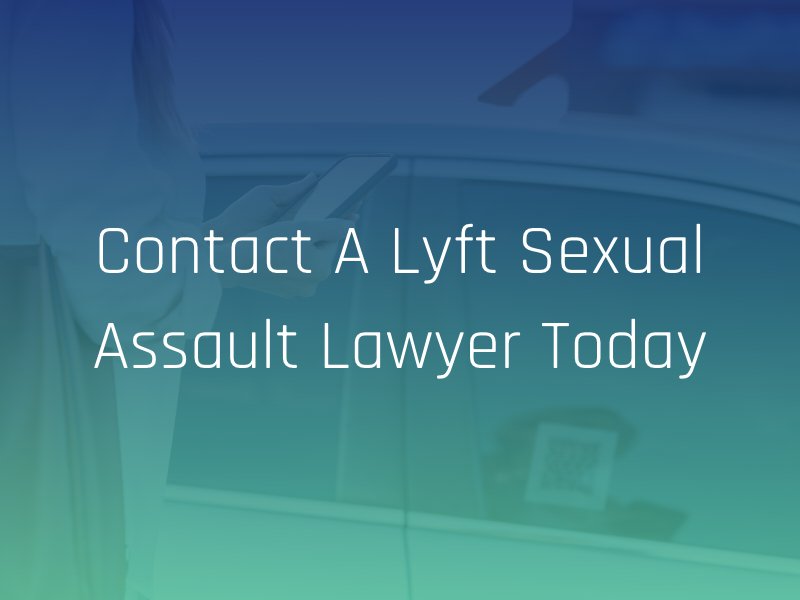 Contact the Lyft Sexual Assault Attorneys at Estey & Bomberger today
At Estey & Bomberger, our Lyft sexual assault attorneys build cases that are ready for trial. We believe in giving our clients the best possible representation and have earned a national reputation for success. Our law firm holds a perfect record when it comes to representing survivors of sexual assault. Please feel free to visit our client testimonial page where you can see how the success of our legal team has helped so many survivors of Lyft sexual assault achieve justice.
Our goal is to better protect Lyft riders from predatory drivers. To this end, the team at Estey & Bomberger will continue on our mission to help sexual assault victims achieve fair financial compensation for their suffering. So that everyone can get first-class legal representation without having to worry about how to afford our services, our clients never pay a single penny unless we win their case. 
If you would like to learn more about how our Lyft sexual assault lawyers can help you, contact us to schedule a free consultation with our trauma informed legal team today.