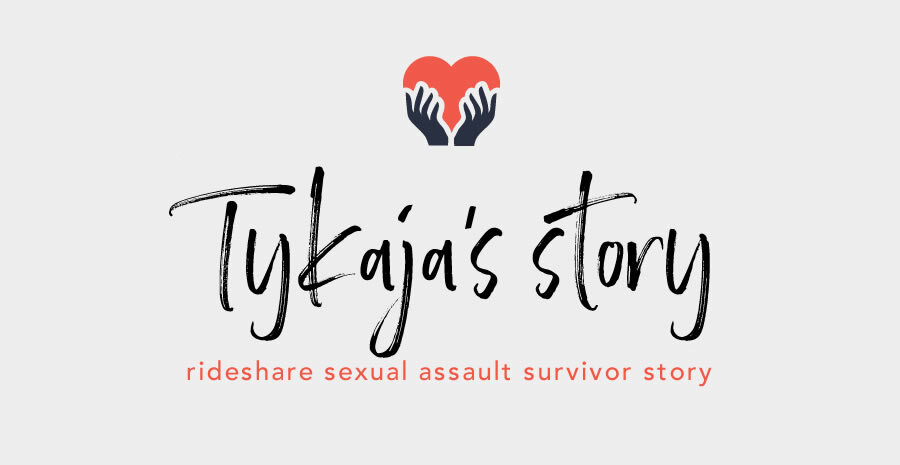 Lyft sexual assault survivor seeks to empower women to come forward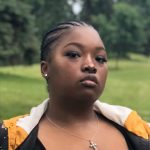 'I have not heard anything from Lyft or had any support from them at all' – Lyft sexual assault victim Tykaja Hall
The case of 21-year-old Tykaja Hall is yet another example of how Lyft ignores customers and leaves them to fend for themselves after being sexually assaulted by one of their drivers.
Tykaja was assaulted in Fridley, Minnesota after attending a combined New Year's Eve/birthday party on Dec. 31, 2017.
Tykaja went to the party with a girlfriend. When it was time to leave, the friend called Lyft to take them home since they'd both had too much to drink.
Her girlfriend was dropped off first, then the driver offered to drop off Tykaja for free because her house was just around the corner.
He asked her to move from the back seat to the front seat, which she did.
"Then he asked me if I was done partying and I said yes. He offered me alcohol anyway and I said no but he continued to go on and on about the nice, expensive tequila he'd bought and that he wanted me to try it," she said.
The driver continued to pressure Tykaja to take a shot, which she finally did after he stopped the car multiple times without any reassurance of starting it back up and taking her to her intended destination. Because Tykaja wanted so desperately to get home, she reluctantly accepted his offer for a shot in hopes he would stop and get her home safely. Once back on the road, she noticed they were heading in the wrong direction and the driver had turned off his GPS.
They weren't in Fridley anymore; they were in the next town over.
The driver, Jose Gerardo Lopez, was touching Tykaja during the entire ride and forcing her to touch him and take more shots. She tried to fight him off but the short drive home had turned into a nightmare that lasted for 2-3 hours.
At one point, Lopez parked in a hotel lot and forced Tykaja into the backseat, where he tried to rape her.
"I told him no, get off me and take me home," she said.
He finally did.
Her sister woke up when she arrived home and, because Tykaja was nearly incoherent by now, her sister woke up their mother, who called 911. When police arrived, they put Tykaja in an ambulance and gathered up her clothing as evidence.
Ironically, Lopez returned to Tykaja's house with her phone, which she'd left in his car.
"And that's when he got caught by the police," she said. "They searched his car and found the tequila, Dixie cups and condoms. They stated that it appeared he'd done this many times before. They also told me that the alcohol bottle he forced me to drink from was spiked with a mood-altering drug."
Her friend, who had booked the ride, reported Tykaja's assault to Lyft the next day.
"When she reached out to Lyft they didn't contact her back about what happened, so there was very much a lack of communication between them on this very big situation," Tykaja said. "Lyft has not contacted me either. I have not heard anything from Lyft or had any support at all."
Since the assault, Tykaja has been working to put her life back together but it's been difficult.
"I was having panic attacks , anxiety, depression and I've had difficulty holding a job," she said.
She also dropped out of college.
On a positive note, Tykaja is seeing a therapist to help her recover from the trauma of her assault and has taken up yoga and meditation.
She's speaking out now to spread the word that Lyft is unsafe and uncaring.
"I'm willing to deal with anxiety just to get the word out about what's happening and see if we can fix this," she said.  "That's my main objective: to reach out to other women to let them know they should watch out for signs and also let Lyft know this is happening and they should fix it."
Tykaja  joined the Estey & Bomberger lawsuit against Lyft to help facilitate those goals.
"My mom saw a news story about the lawsuit and encouraged me to contact Estey & Bomberger," she said. "Working with them has helped me put my focus onto something positive, something that will help me grow as a woman and businesswoman."
Tykaja recently started a beauty and cosmetology business and is developing policies that will help ensure her customers are well-treated. In addition to working toward her dream of building a successful brand that will help support her and her family, Tykaja is focusing on various projects that will ultimately help other sexual abuse survivors.
"I want to make sure what happened to me won't happen to other women, so I'm OK with having my name and story out there because the more people who speak up the more believable it is to others," she said.
Tykaja would like Lyft to install a "find my friend" feature to let people know where riders are and when they'll be arriving at their destination. Better background checks and cameras in cars are also on her list of improvements.
Lopez, meantime, got off with a slap on the wrist: he plea bargained the charges against him down to a 45-day jail sentence.
"He's running around scot-free and I have to live with this for the rest of my life," Tykaja concluded.