Many people use rideshare apps such as Uber and Lyft for reliable transportation, but not all rideshare experiences are safe. Unfortunately, some riders report a sexual and physical assault, harassment, and dangerous driving when they use a rideshare app. To improve rider safety on the road, Lyft launched an in-app panic button that riders can use when they are in a dangerous situation.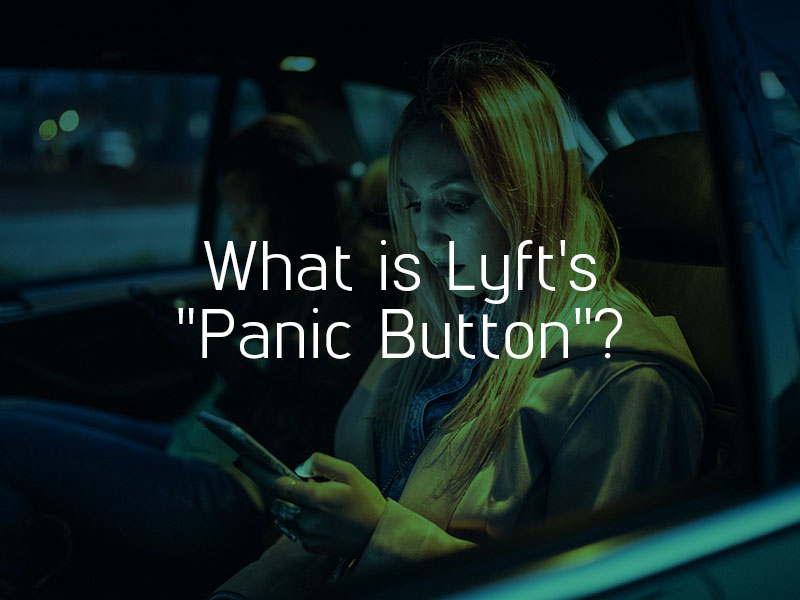 Why Did Lyft Launch the Panic Button Feature?
While Lyft is an established company with millions of riders worldwide, the rideshare app has experienced a number of startling reports from passengers. Many riders have reported dangerous situations while using the app, including sexual assault at the hands of the drivers, drunk or drugged driving, harassment, physical assault, and more.
One major event that likely spurred Lyft to implement this panic button feature is the kidnapping and murder of college student Samantha Josephson in March 2019. Josephson entered an Uber in Columbia, South Caroline after a night with friends, believing it to be her driver – when, in fact, it was a man posing as an Uber.
What Is the In-App Panic Button?
Needless to say, riding in a Lyft or Uber comes with a certain number of risks, and these companies have not always responded to these reports in a responsible manner. In May 2019, Lyft announced the implementation of the in-app panic button, along with other safety features, in order to increase rider safety.
Lyft has already provided a panic button for their drivers in the app interface, but this update will expand that feature to passengers as well. In the app, riders have the option to press the panic button during the ride. The panic button will call 911, and the rider can seek help from the emergency dispatcher.
In addition to the panic button, Lyft has also announced that they will make license plate numbers more visible in future updates. The app will also make it mandatory for riders to give feedback on their drivers if they rate them lower than 4 stars. All members of Lyft drivers and riders will also have access to sexual harassment prevention education.
Safety Tips for Lyft Riders
While the panic button may provide easy access to emergency services for Lyft riders, using a rideshare app still comes with significant risks. To stay safe while using Lyft or Uber, follow these tips.
Before you get into the vehicle, verify the details on your phone. Both Lyft and Uber tell you the license plate number, make and model, and name and picture of your ride. If the information doesn't match, don't get into the car.
If you have a bad feeling about a driver, if he or she makes you feel uncomfortable, or the driver has a rating lower than 4 stars, do not hesitate to cancel the ride. You can always call another driver to your location. If you are already in the vehicle, ask the driver to pull over and let you out in a safe location.
Lyft and Uber have features that allow you to share your ride with friends and family – take advantage of them. Sending your ride details to a trusted loved one can help you seek assistance in case something goes wrong.
Make sure that the child safety locks are not preventing you from leaving the vehicle. Before you get into a vehicle, ask the driver to roll down the window next to where you are sitting. Reach inside and try to open the door. If the door doesn't open, cancel the ride.
Lyft's in-app panic button may provide a safety mechanism for many riders, but dangerous incidents can still occur in these vehicles. If you are the victim of an assault or another act of violence due to a rideshare driver, contact law enforcement and report him or her. Depending on the facts of your case, you may be able to pursue criminal and civil action with the help of a Uber and Lyft sexual assault lawyer against the driver as well.