People are asking many questions about Uber in light of recent reports of assaults by the drivers working for the company. Multiple sexual assaults, and a case of murder, have current and future customers alike questioning the safety of Uber's ride sharing service. Though they tout a "safe ride home" slogan, it appears this is certainly not always the case. The public is now wondering how Uber hires their drivers and how thoroughly the company vets its applicants before hiring them.
 Uber faced 433 lawsuits in 2017 from passengers, drivers, and states wishing to regulate the service more safely and efficiently. Passengers who sue Uber commonly cite maltreatment from the company's drivers as the reason for pressing charges. If Uber effectively screens their driver applicants, why is it common for passengers to report mistreatment and/or assault?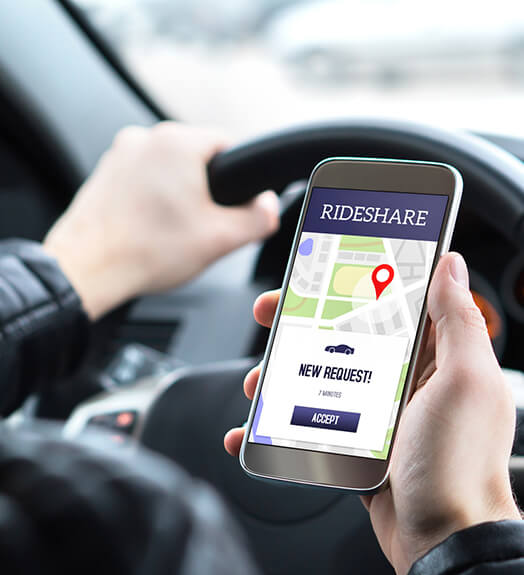 Uber's Background Check
Uber requires a background check as the final step in the application process. The application page directs potential drivers to a third-party website, Checkr, that screens the applicant. Checkr is a start-up platform for screening applicants created in 2014. Spearheaded by engineers/software engineers, Checkr has created a name for itself in the background check and safety industry.
Throughout this background checking process, companies put emphasis on two criteria: job-related infractions and general criminal records tied to the applicant's identity. Checkr researches job-related infractions with more depth than other aspects of a criminal/DMV record. However, one of Uber's highest priorities remains a safe driving record.
The screening process first reviews an applicant's DMV record. This ensures the driver does not have any outstanding fines, citations, tickets, or restrictions on their license.
Next, Checkr screens the applicant's criminal history. This notifies the company if a potential driver has recent felony charges, which would disqualify them from the application process altogether.
The background check process takes between five and seven days to complete, depending on your personal records and how much information they give Checkr to screen. For instance, a driver with zero infractions would only have to wait several days for correspondence.
What Disqualifies a Driver From the Job?
Uber sets standards in what they expect out of their drivers. An Uber driver must meet the following criteria:
Drivers over 23 must have obtained their license at least three years before application.
Drivers under 23 must have obtained their license at least one year before application.
Drivers must not have moving traffic violations (i.e. reckless driving) within the last seven years.
Drivers must have less than four minor traffic violations within the last three years.
Drivers must not have felony, violent crime, or sexual offense convictions within the last seven years.
Uber disqualifies any driver who falls into one of these categories from the hiring process. The company has started to enforce background checks on their current employees as well, verifying they still meet their standards:
No more than three minor traffic violations within the last three years.
No driving with a suspended license within the last three years.
No driving without insurance within the last three years.
No DUI charges or counts of reckless driving.
A successful, updated background check that verifies no recent charges for misdemeanors or felonies.
Uber has taken more care in choosing and screening their applicants after the company's legal issues began to skyrocket around 2017. This is what spurred the creation of the policy to conduct  background checks at least every two years, and sometimes spontaneously throughout the year. Uber typically notifies their drivers 24-48 hours before the check when this occurs.
Uber conducts background checks for their employees before hiring them, taking care to ensure the company doesn't hire reckless drivers or recently convicted criminals. Uber continues to look into their security measures, and what it can do to prevent further lawsuits and passenger mistreatment from occurring.
Although Uber is taking measures to improve passengers' safety, incidents of sexual abuse are still being reported. If you were a victim of abuse by an Uber or Lyft driver, contact Estey & Bomberger for a free and confidential consultation about your case. Take legal action by calling us today at (844) 848-3149.