For sexual assault survivors, maintaining confidentiality is very important. Many survivors avoid seeking help out of embarrassment, shame, or fear of retaliation—and protecting victims' privacy can make it easier for these survivors to seek help. Most sexual assault advocacy organizations and crisis centers have stringent policies in place to protect the privacy of the survivors who seek their services.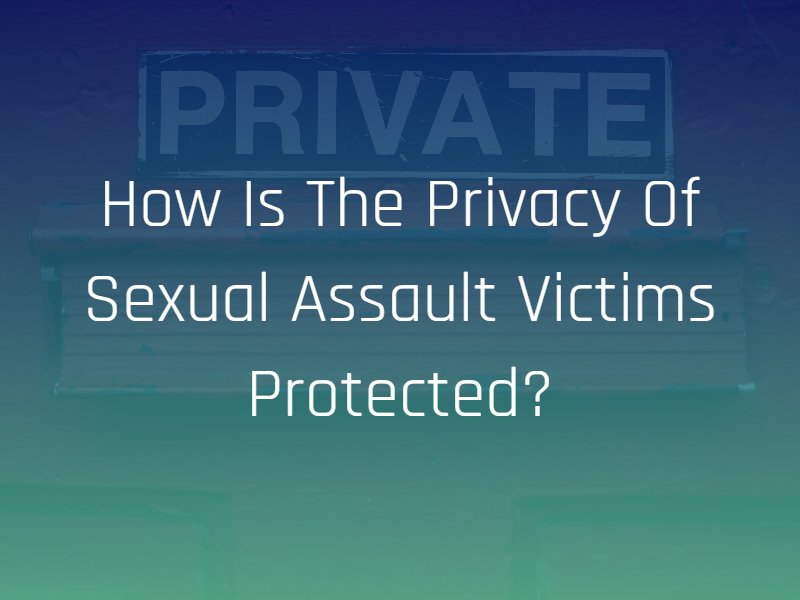 Why Privacy Is Important for Victims of Violence
After a sexual assault, survivors may feel a whirlwind of emotions. These emotions often factor into their decisions to seek help—or avoid it. According to the Rape, Abuse, and Incest National Network (RAINN), 20% of survivors declined to report their assaults to the police out of fear of retaliation. 13% of survivors believed it was a personal matter and did not want to share their stories with law enforcement.
Survivors who know their perpetrators may fear retaliation if the perpetrators discover they sought help for the assault, especially in cases of domestic violence. If the perpetrator is a stalker, survivors want to ensure that the perpetrator cannot access their confidential information, such as home addresses or phone numbers, when they go seek help.
Confidentiality and Privacy Laws for Survivors
Several state and federal laws establish privacy and confidentiality provisions for victims of violent crimes. These laws are applicable to different situations.
The Violence Against Women Act (VAWA): This federal law provides resources for sexual violence investigation, prosecution, and community-coordinated survivor support. Organizations that receive VAWA funding must maintain the confidentiality of personally identifiable information, unless a state or court mandate requires them to release this information.
The Jeanne Clery Disclosure of Campus Security Policy and Campus Crime Statistics Act (Clery Act): The Clery Act requires federally funded colleges and universities to disclose information about crimes that occur on or near their campuses. However, these institutions cannot disclose any personally identifiable information when reporting these crimes. On-campus counselors and support services are not required to report sexual assaults to the police.
The Family Violence Prevention and Services Act (FVPSA): The FVPSA provides funding to domestic violence shelters and organizations. Like VAWA grantees, FVPSA grantees cannot disclose or reveal a victim's confidential information without his or her informed and written consent.
The Health Insurance Portability and Accountability Act (HIPAA): HIPAA is a federal law that governs how medical providers handle protected health information. If a survivor seeks medical treatment after his or her assault, the facility must keep this information confidential.
The Family Educational Rights and Privacy Act (FERPA): FERPA provides students with the right to access their educational records. Institutions cannot disclose information from a student's records without his or her written consent, or the consent of his or her parent or guardian. However, if a court subpoenas these records, the institution will need to provide them.
Will My Information Be Safe After an Assault?
Under federal privacy laws and state-specific regulations, survivors who seek help after a sexual assault have the right to keep their personal information confidential. If you are a survivor, your medical providers, counselors, school personnel, and shelter staff will likely be subject to these laws. Any violation of these laws can result in serious penalties to the organization.
If you believe a federally funded organization failed to maintain your privacy, you can submit a complaint to the overseeing agency. For example, VAWA privacy violations will require a report to the Department of Human Services, while a FERPA complaint will go to the Department of Education. For more information, contact a sexual assault lawyer as soon as possible following your assault to discuss your rights and legal options.