In March 2019, a man posing as an Uber driver murdered college student Samantha Josephson in Columbia, South Carolina. Josephson, known as Sami to her friends and family, mistook another vehicle for her Uber after a night out with friends.
Josephson's murder was a wake-up call to many on the risks of ridesharing, and now, the House of Representatives passed a landmark law to make these services safer for all passengers. Sami's Law is currently awaiting Senate approval, and will hopefully lead to tangible safety measures for rideshare services.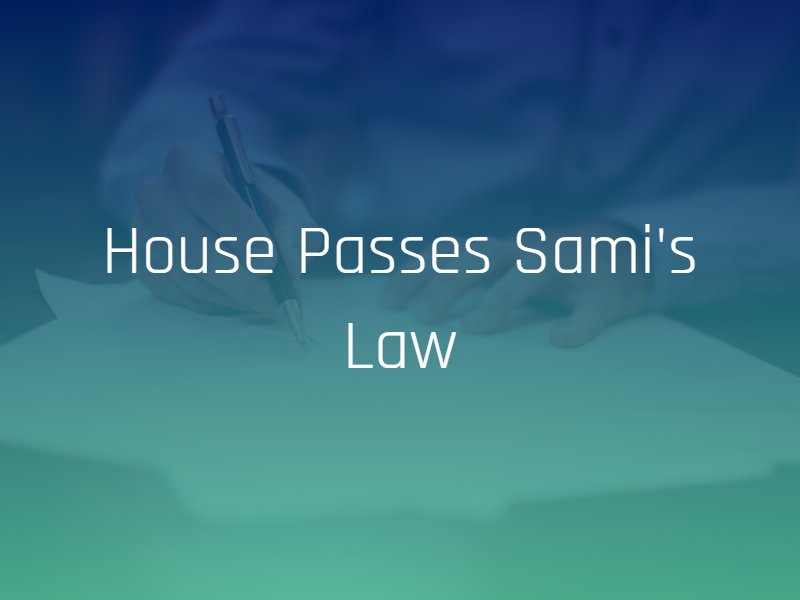 What Is Sami's Law?
Josephson mistakenly entered a vehicle believing it was her Uber driver, not recognizing that it was the wrong vehicle. This mistake is simple, but in Josephson's case, this action became a matter of life and death — and if Uber and Lyft vehicles are not more prominent, more people can fall victim to fraudulent rideshare drivers.
The Samantha L. Josephson Ridesharing Safety Ac, a rideshare safety bill named after Josephson, aims to accomplish this task. Soon after her death, South Carolina legislators passed Sami's Law to establish stricter requirements for Uber and Lyft signage and driver identification.
Now, this law will likely establish federal regulations for rideshare companies across the country. The House of Representatives passed Sami's Law in July 2020, and the bill will now head to the Senate for approval.
Sami's Law requires rideshare companies to adhere to the following guidelines.
Rideshare companies must implement a driver verification system that passengers will need to use prior to entering the vehicle. The system will not allow an Uber or Lyft trip to begin until both parties confirm each other's identities.
The only entities allowed to sell identifying signage for rideshare vehicles are the rideshare companies themselves. Any person selling these decals outside of the rideshare companies could face serious penalties.
The Government Accountability Office will need to study any assaults that take place within rideshare vehicles and conduct background checks on prospective drivers.
Rideshare companies have not received much federal oversight in the past, which is concerning. From employment classification disputes to major safety concerns, Sami's Law will not be the final piece of legislation to improve rideshare safety. Stronger background checks, fingerprinting, and other key safety features may appear in future legislation.
What to Do If You Are Assaulted by a Rideshare Driver
Although regulations such as Sami's Law are in place to protect passengers, they do not always stop acts of violence from taking place in rideshare vehicles.
If an Uber or Lyft driver sexually assaults you while using these services, you have options for justice available to you. You can press criminal charges against the driver, as well as pursue compensation for your injuries through a civil lawsuit.
Take the following steps after the assault to stay safe and seek help.
If you are in immediate danger, call 911 or use a safety app to alert law enforcement to your location.
Call the National Sexual Assault Telephone Hotline at (800) 656-HOPE(4673) to connect with a sexual assault service provider in your local area.
Visit a hospital or clinic that to receive a forensic sexual assault exam. You can bring a trusted friend, or your local sexual assault service provider may be able to provide a victim's advocate to accompany you.
After seeking immediate treatment, contact an attorney with experience advocating for rideshare sexual assault survivors as soon as possible. Your Uber sexual assault lawyer will guide you through your next steps and connect you with resources so you can receive the care you need.