Uber, a ride sharing service that has gained notoriety since its launch in 2010, has recently been making headlines for less-than-stellar reasons. Over the last several years, cases of sexual assault, rape, and murder have caused many to question the policies of this industry-leading ride-sharing company. With a tagline that promises a safe ride home, many consumers wonder what Uber considers a "safe ride."
Santa Maria Reported Sexual Assault
In May of 2019, an Uber rider reported her driver for attempting rape. The victim reported the Uber driver deviated from their app-based direction system, taking her to a different, secluded location. The driver, identified as 37 year old Shadi Aziz Abdul, sexually assaulted and attempted to rape the victim. However, she was able to escape before the situation escalated further.
After she reported the assault to Santa Maria law enforcement, they launched an investigation that moved a local judge to issue a warrant for Abdul's arrest. Abdul tried to flee the state through the Mexican border, but ICE agents prevented him from escaping. Law enforcement transferred Abdul to Santa Barbara County Jail shortly after his capture on the basis of suspicion of rape.
Though Abdul has not yet faced trial, law enforcement and detectives on the case believe there might have been additional victims.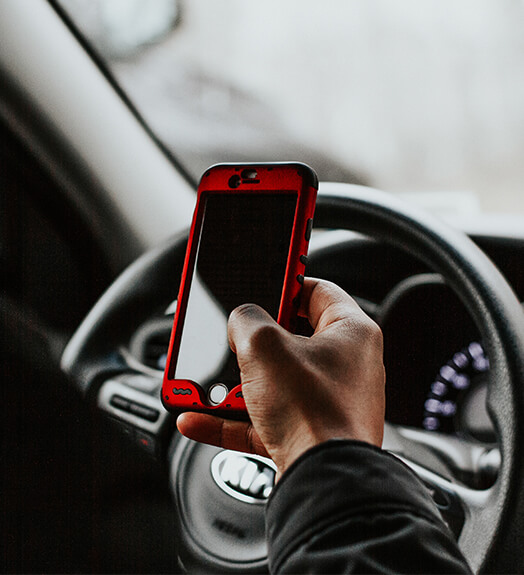 Other Cases of Uber-Related Assault
Over the last three years, an increasing number of incidents of Uber driver sexual assault and rape have come to the public's attention. As of 2019, passengers have reported 103 total Uber drivers who attempted or completed sexual assault. This number only includes incidents that passengers have filed against the company. Realistically, this number is probably larger when factoring in unreported assaults.
Uber is also currently facing a class action lawsuit on behalf of three women raped by predators bearing Uber's logo. Although drivers hired through the company were not in question, many have denounced Uber's overall safety protocol. The plaintiffs in this case state that some locations are more prone to predator-related activity than others. They posit that Uber should notify their riders when they are in danger zones, especially knowing many of their users utilize their service while intoxicated. This forewarning would prevent some instances of sexual assault from occurring at all.
Uber's Response to Driver Sexual Assault
Uber punished the driver and are currently trying to understand how to further increase the security and safety of their riders.
Uber's screening process in choosing drivers has evolved over the last several years, providing discriminatory criteria that disqualifies certain individuals from working for the company:
Drivers over 23 must have their license for three full years before applying.
Drivers under 23 must have their license for one full year before applying.
Drivers cannot have any moving traffic violations, like DUI charges or reckless driving tickets, within the last seven years.
Drivers cannot have more than three traffic violations within the last three years.
Drivers' criminal records must be clean within the last seven years, clear of felony, violent crime, or sexual offense charges.
These qualifications intend to separate applicants who are of sound mind from those who have illustrated reckless/indecent behavior within a relevant time-period.
Additionally, Uber updated their background check policy in 2017. The company established a mandatory recheck of their drivers' driving records and criminal records to ensure their drivers are still qualified to work.
Uber has received much controversy surrounding its safety protocol meant to protect passengers. While the aspects of safety that are in question are still high priority, Uber has openly begun to alter its safety practices to prevent assault-like situations from happening in the future. If you were a victim of sexual assault, contact an Uber and Lyft sexual assault lawyer for a free, confidential consultation. Call (844) 848-3149 today.