While Uber and Lyft are well-established companies, certain scams can fail riders who are not careful. For example, a random vehicle is posing as an Uber or a Lyft driver or a driver tries to get you to pay for damage you did not cause, these types of scams can lead to damage to your physical safety and financial wellbeing. Here are a few Uber scams you should be aware of before you ride with the app.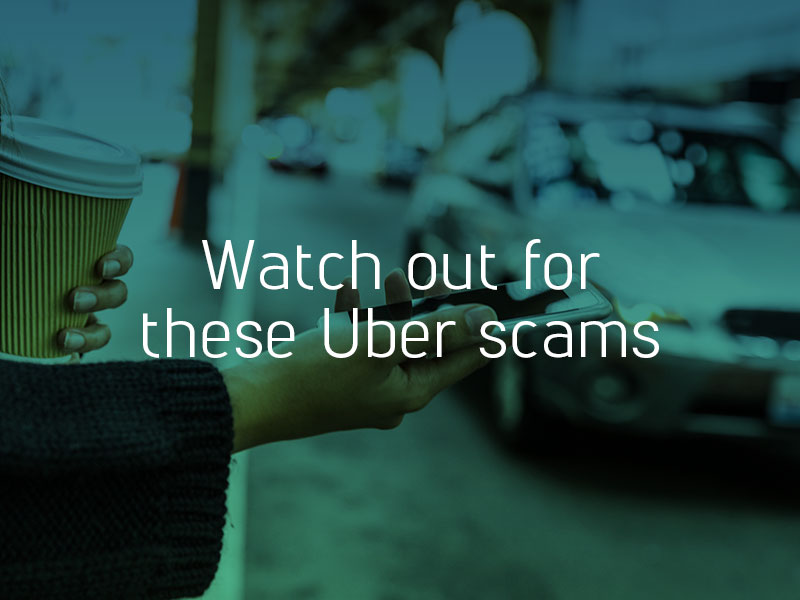 #1: A Driver Asks You to Request a Ride Again
It may seem like an innocent request, but if a driver asks you to request your ride again, you should politely decline. This is because the driver may be trying to get you to pay for a Surge Price, or a higher fare during a busier time so that he or she would get more money for your ride.
The driver may claim that the app messed up and your ride did not go through, but if the ride did not go through, that driver would not be there to pick you up. Check the app, and if everything seems normal on your end, do not cancel and re-request the ride.
#2: A Driver Asks You to Pay in Cash
All Uber and Lyft transactions are via electronic payment, whether it be Apple Pay, PayPal, or your credit or debit card. These rideshare apps never handle transactions in cash – and you should be wary of any driver who asks you to pay in cash. You may end up paying twice for the same ride, with the entirety of the cash payment going straight to your driver. Always pay for your ride through the app.
#3: You Have to Pay a Cleaning Fee – For Damage, You Did Not Cause
If you take an Uber on a Friday night home after a party, you should be diligent to keep the vehicle clean and not to cause any messes during your ride. If you do, the driver may impose a hefty cleaning fee on top of your ride's fare – which can amount to hundreds of dollars. However, you may have not caused that damage or that amount of damage in the first place.
You can contest a cleaning fee if you see it on your Uber bill. All drivers must submit photographic evidence of the supposed mess, and sometimes, some drivers can purposely trash their vehicles to make it look like it was your fault. If you are with a big group, are under the influence of alcohol or drugs, or are riding late at night, you are more likely to fall victim to this scam.
If you find yourself feeling like you could be at risk for a fraudulent cleaning fee, take proactive steps. At the end of your ride, take photographs of the inside of the car when you leave as evidence of its cleanliness. In addition, make sure to check your fare and credit card statements to challenge any fraudulent fees.
#4: The Driver's Vehicle Does Not Match the App Description
When you call for an Uber or a Lyft, the app gives you a basic description of who you are riding with. The app will tell you your driver's name, give you his or her photo, and let you know the make, model, and color of his or her car, along with the license plate number. You should verify all of these details match before you get into the car.
If any of the following situations occur when your Uber driver arrives, do not get into the vehicle.
The driver is an entirely different person from his or her name or picture; for example, a man picks you up when your driver is a woman.
The car is a different make, model, and/or color from the description on the app.
The license plate number does not match the description on the app.
If you fall victim to an Uber scam, it is important to take steps to protect yourself – close any credit card accounts, get to a safe place, and contact law enforcement as soon as possible. You may be able to pursue legal action against the driver responsible for your damages. Seek the assistance of a rideshare lawyer as soon as possible to discuss your next steps.