The aftermath of sexual assault can feel disorienting and scary. You may be unsure what to do next, how to seek help, or whether or not help is available near you. When you need help following sexual assault, the National Sexual Assault Telephone Hotline can connect you to local resources. You can call the Hotline at any time at 800.656.HOPE (4673).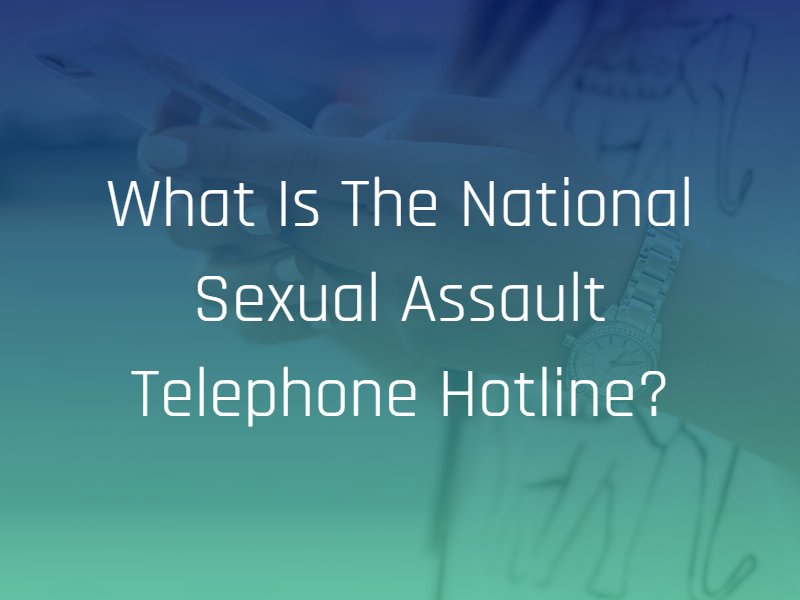 The History of the National Sexual Assault Hotline
Sexual assault is rampant in the United States, and RAINN 's mission is to respond, assist, and advocate for survivors. Prior to the creation of the Hotline, there was no single place where a survivor could go to seek help.
The organization established the Hotline as the United States' first decentralized sexual assault hotline — instead of connecting with a random volunteer who may be in a completely different part of the country, you speak to a volunteer in your local area with knowledge of relevant resources.
What Happens When You Call the Hotline?
The National Sexual Assault Hotline is a 24/7 telephone line that survivors can call to find resources in their local areas. Operated by the Rape, Abuse, and Incest National Network (RAINN), it is safe and completely confidential. RAINN ensures survivors' privacy by using the first six numbers of an incoming phone number to route the call, and never stores any phone numbers in its system.
When you call the Hotline, you have the option to enter your ZIP code into the phone so you can connect with a sexual assault service provider near you. After connecting to the service provider, a volunteer will inform you about resources in your area where you can seek help. Staff members who operate the Hotline will not report your call to police unless your state's laws require them to do so.
How Does the National Sexual Assault Hotline Help?
Calling the Hotline can provide a number of benefits for survivors. First and foremost, the Hotline provides access to a safe, confidential conversation with a volunteer who has knowledge of resources in your area. The service providers who operate within the Hotline's network are organizations and agencies who support survivors, identified by RAINN as trusted affiliates.
These volunteers can walk you through what happened, help you understand your emotional responses, and inform you of what you can do next. All volunteers and organizations involved in the Hotline must uphold RAINN's confidentiality standards, keeping you and your information safe.
These trained volunteers can provide a range of free services to you, including the following.
Information about local health facilities near you where you can receive treatment and access a sexual assault forensic exam
Information about basic medical concerns you may have following the assault
Information about the laws surrounding sexual assault in your area, including your options for legal action
Safe, confidential, and private support from a volunteer trained in sexual assault response
Information about and referrals for long-term survivor support near you
If you are suffering from the aftermath of sexual assault, calling the National Sexual Assault Telephone Hotline can connect you with the resources you need to seek help. However, if you are planning to file criminal or civil charges against your perpetrator, it is best to contact a sexual assault attorney. Speak to your lawyer as soon as possible to discuss your next steps.