The coronavirus pandemic has had an impact on many industries, including ridesharing. With fewer people traveling at less frequent rates, companies like Uber and Lyft are seeing major economic downturns — and Uber recently announced a new feature called Uber Hourly to combat this slumping business. The company will now offer hourly personal driver service to its passengers, allowing unlimited stops without having to request a new driver at each location.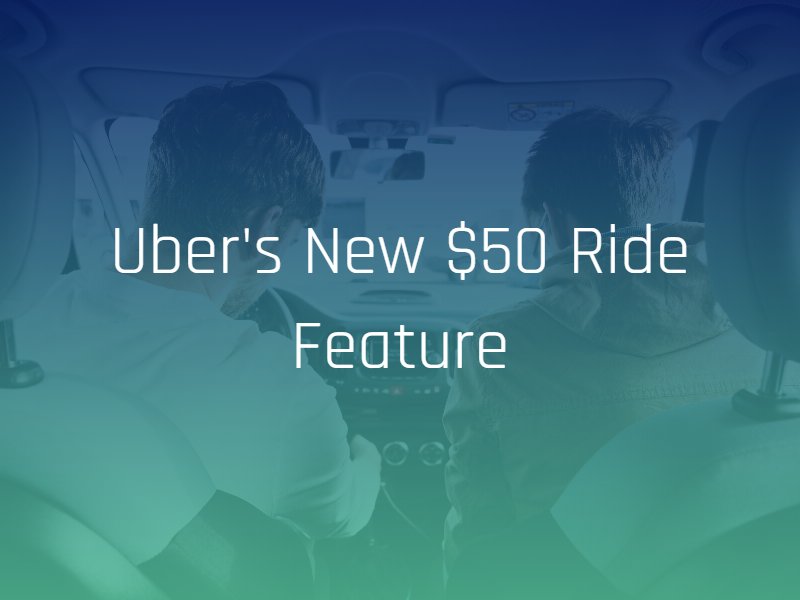 How Does Uber Hourly Work?
Under the new Uber Hourly system, you can request an Uber driver to take you to multiple stops by paying a $50 per hour flat rate fee. The driver will take you to as many stops as you need, including grocery stores, laundromats, the bank, and more.
You can request a single driver for up to eight hours. The purpose of the service is to allow you to complete as many tasks as possible during the pandemic, when it is important to limit the number of trips we take outside of the home as much as possible.
Uber first tested this new service in countries outside of the United States, including Australia and various countries in the Middle East. Currently, Uber Hourly is only available in select markets, including Atlanta, Dallas, Seattle, Houston, and Chicago. The rideshare company plans to expand this service to new cities within the next few weeks.
How Do You Request an Uber Hourly Ride?
If you live in a market where Uber is offering this new service, you can book an Uber Hourly trip by going to your app, entering your first destination, and viewing the ride options at the bottom of your screen. Under the UberX and UberXL options, you will see the Hourly option.
When you select this option, the app will ask you to select how many hours you need the driver. You will have to pay the full amount of this service, even if your trip takes less than the time you input. All rates exclude tolls and surcharges.
There are a few exceptions and rules to the Uber Hourly service, including the following.
● You cannot use the Uber Hourly feature for trips to and from an airport.
● Depending on the city you live in, there may be a limit on the number of miles you can travel during your trip.
● If your trip exceeds the number of hours you set when you hailed the Uber, the company will charge you extra fees per minute.
Safety and Uber Hourly
While Uber's new $50 ride feature may be beneficial to the company in this uncertain time, the question of safety remains. Uber and Lyft passengers and drivers alike experience unacceptably high rates of sexual violence while using these platforms, and the hourly driver feature could put people at risk for assault.
If you decide to use Uber Hourly, use the following tips to stay safe during your ride.
● Share your ride details with a friend or family member, and check in with him or her during each stop.
● Sit in the back seat of the vehicle instead of the passenger seat.
● Always double check your ride details in the app to ensure you are entering the correct vehicle.
● Download a safety button app that allows you to connect with law enforcement if you feel like you are in an unsafe situation while riding in the Uber.
If you experience sexual violence while riding in an Uber or Lyft, contact a rideshare sexual assault attorney as soon as possible. Your attorney can help you understand your legal options following the assault and take the first steps toward justice.