Over the last several years, abductors and sexual predators have gotten creative in how they bait their victims. Taking advantage of the new ride sharing craze, these criminals have started to pose as drivers for popular ride sharing companies, notably Uber. These individuals mainly target inebriated women leaving night clubs and bars. Authorities have notified the owners of Uber of these incidences of stolen identity, reaching out to the company in as early as 2016 when the first reports of abductions and assaults occurred.
However, Uber has not openly communicated information about these dangerous circumstances to their customers, failing to provide even simple warning notifications through its app when riders are in risk zones. This lack of consideration, or negligence, has resulted in three cases of rape among three different women. These women filed a lawsuit against Uber, claiming Uber's refusal to post warnings about potential abduction caused their damages.
The Plaintiffs
Assuming they were using a safe ride sharing service, each of these women entered Uber-marked cars, not knowing they were entering the car of a sexual predator. One man attacked two of the women in separate incidents while posing as an Uber driver, picking them up as they left the same club in West Hollywood within the span of one year. This illustrates the fact that Uber-related abductions have indeed become an issue all passengers should be wary about, no matter their sex. Abductors have patience, but typically attack within a specific radius or location. This information, the plaintiffs argue, could save a rider's life in the future.
All three victims report suffering from post-traumatic stress disorder since their respective incidents, as well as additional symptoms presented in rape trauma syndrome. These women have pressed charges against Uber, hoping to recover some of their damages within the legal system.
Uber's National Campaign
Uber did not simply turn a blind eye to Uber-related abductions. In 2017, one year after the initial reports of sexual assault, Uber launched a company-wide campaign that encouraged riders to check each vehicle's license plate information before entering a car. In fact, they created a feature on their app that reminds riders to check the car's license plate, make, and model before entering a car. Uber has incorporated these safety tips into the ride sharing service's app since then.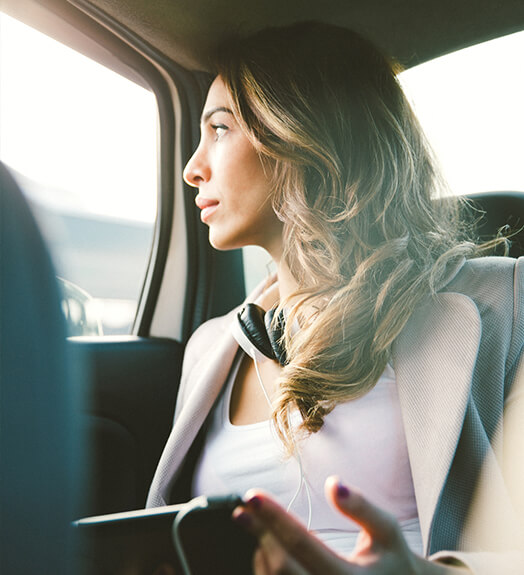 Addressing Danger Zones
The issue the three plaintiffs press, though, is not regarding general safety information. They claim Uber should also send alerts to riders who are in known abduction zones, especially knowing predators can pose as Uber drivers and attack several victims in the same area, just as two of the plaintiffs were. The plaintiffs assert that Uber taking the action of alerting riders about where abductions take place is an important part of preventing negligence.
How to Stay Safe While Ride Sharing
Unfortunately, horrible situations happen. While it's easier for you to pretend you will never encounter a fake driver, this is not always the case. With recent assaults and deaths surrounding ride sharing services, knowing how to check a car and protect yourself during the trip could save your life:
Use the app to check license plate number and the car's make and model.
Check if the driver looks like the person displayed on your app.
Do not ask if the driver is there to pick up someone specific – ask who they're picking up instead.
Ride in the back of the seat of the car for easy escape through back-side doors.
Share your trip details and/or location with a friend or parent before entering the car.
Services like Uber do provide meaningful services to their customers, regardless of how predators take advantage of these riders. However, it is essential to remain discriminatory and alert to maintain your safety when utilizing Uber's services. The experts at Estey & Bomberger can help you take legal action against a ridesharing company, call for a free and confidential consultation at (844) 848-3149.