Many passengers who use rideshare apps like Uber and Lyft report experiencing sexual violence at the hands of their drivers. From unwanted advances and indecent exposure to sexual assault, these crimes are unacceptable – and Lyft is taking action to combat the too-high rates of violence. Moving forward, all current and future Lyft drivers must undergo Community Safety Education training in partnership with the Rape, Abuse, and Incest National Network (RAINN).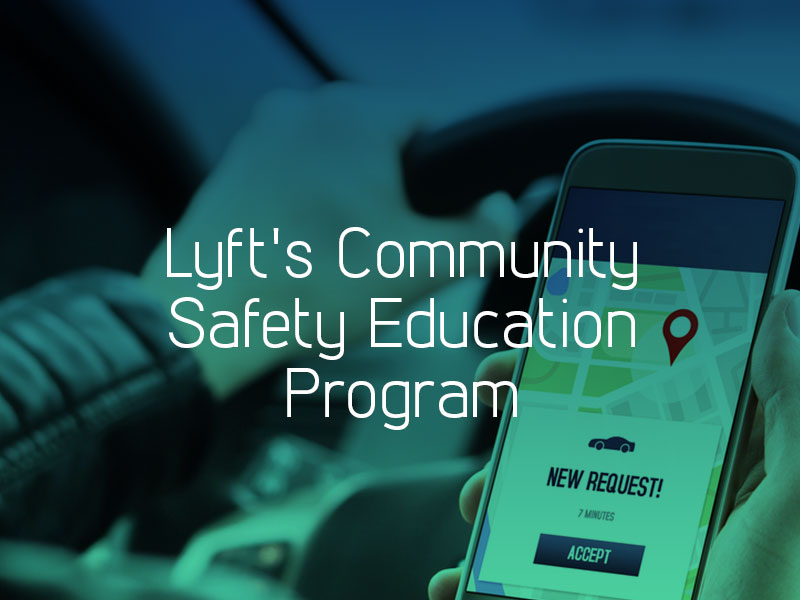 Lyft's Community Safety Education Policy
According to Lyft's company blog, all new and current Lyft drivers will need to undergo mandatory community safety education training in collaboration with RAINN. The purpose of this program is to increase both driver and passenger safety during Lyft rides, and all current drivers must complete the program by December 15th, 2019.
If a driver does not complete this training, he or she will likely not be able to drive for Lyft until he or she completes it. In addition, Lyft states that any passenger who makes a driver feel unsafe or uncomfortable during a Lyft ride may also need to undergo a similar program in the future.
What Is the Community Safety Education Program?
This mandatory training program is all online, and Lyft states that it should only take 20 minutes for participants to complete. Participants will have to watch six short videos on a variety of topics related to safety and security for both drivers and passengers. A few sample topics include the following.
Tips on defusing an uncomfortable situation
Understanding which topics of conversation are appropriate while speaking with passengers
Reporting incidents where a passenger makes a driver feel uncomfortable or unsafe
Tips on avoiding intrusive or inappropriate questions
Understanding which behaviors Lyft prohibits for passengers and drivers
Learning how to read other people's boundaries and comfort levels
With this mandatory training, Lyft hopes that drivers will be able to protect themselves in dangerous situations and avoid making passengers feel unsafe and uncomfortable when they are using its platform.
What Other Safety Features Does Lyft Include?
In addition to the mandatory training that all current and future drivers will need to take, Lyft is also implementing a series of other safety features inside of its platform. Lyft will now include a 911 button inside of the app in case a driver or passenger is in a dangerous situation and needs to alert authorities quietly.
Many people have criticized Lyft for its flawed background checks, which have allowed numerous drivers with criminal records to drive on its platform. Lyft also plans on implementing continuous criminal background checks to flag drivers who could pose a threat to passengers after the company hires them.
How Well Will Lyft's New Safety Features Work?
It is too early to tell whether or not Lyft's mandatory training or suite of safety tools will decrease instances of violence that occur in their vehicles. However, the presence of these tools does increase a passenger's ability to report and seek help quickly in the event of an emergency. If you ever feel uncomfortable or unsafe in an Uber or Lyft, you can take these steps to safety.
Do not be afraid to end the ride early. If a driver makes you feel unsafe or uncomfortable, ask him or her to pull over at a public, busy, and well-lit location and exit the vehicle. If he or she asks you why you need to end the ride early, you can pretend that you forgot to run an errand or you have to meet a friend.
Use the in-app panic button or another emergency app to alert authorities to your location. It can be difficult to call 911 if a driver can hear you speak on the phone. These apps can help alert authorities to your location immediately.
Report the incident to Lyft and speak to law enforcement and your attorney as soon as possible. This will help keep other passengers safe and alert Lyft to a dangerous driver.
While Lyft is implementing the Community Safety Education initiative for its current and future drivers, this training will not deter all rideshare drivers from committing acts of sexual violence. If you are the victim of sexual assault, harassment, or another act of violence at the hands of an Uber or Lyft driver, you have options for justice available to you. Contact a rideshare attorney as soon as possible to discuss your case and pathways to compensation.