Sexual assault occurs when one person makes sexual contact with another without his or her consent. A vastly underreported crime, sexual assault affects millions of Americans each year. If you or a loved one have experienced sexual assault, you are not alone—and the following statistics can help you better understand this act of violence.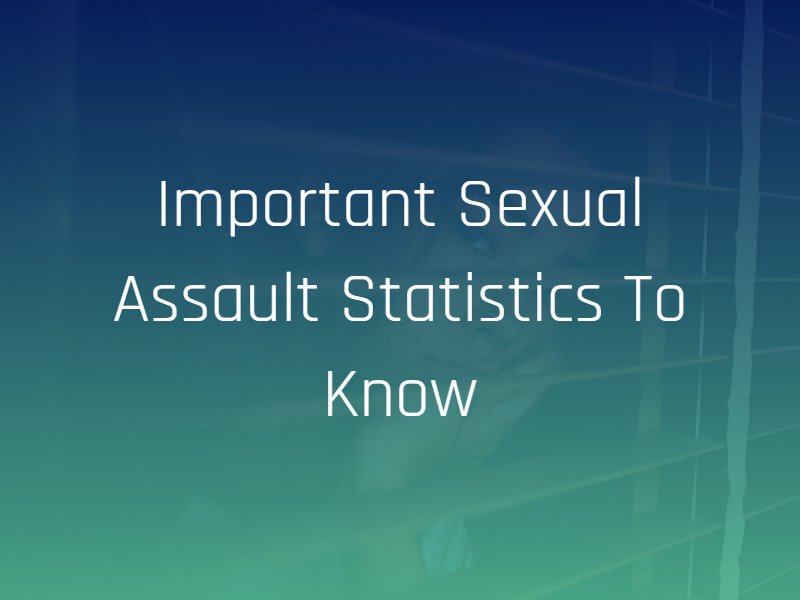 Sexual Assault Affects Millions Each Year
Sexual violence is a prevalent crime in the United States. According to the Rape, Abuse, and Incest National Network (RAINN), one American experiences sexual assault every 73 seconds. On average, there are approximately 433,648 survivors aged 12 and older each year, and people between 12 and 34 years old are at the highest risk for this act of violence.
Most Survivors Do Not Report Assault
The vast majority of sexual assault survivors do not report their assaults to the police. According to RAINN, approximately 230 out of every 1,000 instances of sexual assault become a police report. Out of these 230 reports, only 46 lead to an arrest.
Survivors may choose not to report for several reasons, including the following.
20% of survivors who did not report their assaults to the police cited fear of retaliation.
13% of survivors chose not to report because they believed the police would not help.
13% of survivors did not report because they believed it was a personal matter.
8% of survivors believed their assaults were not important enough to report.
7% of survivors did not want the perpetrator to be in trouble.
2% of survivors believed the police could not do anything to help.
False Assault Claims Are Rare
When survivors share their stories, some people believe that they are not telling the truth. However, the prevalence of false rape claims varies, and, in most areas, the rate of false reports is very low. According to the National Sexual Violence Resource Center, anywhere between 2% to 10% of total sexual assault claims are false.
Both Men and Women Experience Assault
Many people assume that sexual assault survivors are women. According to RAINN, women and girls do experience sexual violence at high rates—approximately 90% of all adult sexual assault victims and 82% of juvenile survivors are female.
However, according to the advocacy organization 1in6, at least one out of every six men have experienced sexual abuse or sexual assault. In reality, these numbers are likely to be higher due to the fact that most assaults are not reported to the police.
Sexual Violence Has an Economic Impact
Assault does not exist in a bubble. According to the National Alliance to End Sexual Violence, crime victimization costs the United States $450 billion per year. Sexual assault is the costliest of these crimes, leading to $127 billion in economic losses each year. These costs encompass lost wages due to an inability to work, funding for sexual assault services, and lost economic opportunity due to lower educational attainment among younger assault survivors.
The Lasting Effects of Sexual Assault
Sexual violence can lead to emotional distress and the development of mental illnesses, such as post-traumatic stress disorder and depression. Without treatment and support, these issues cause stress and harm to the survivor later on. According to RAINN, approximately 40% of survivors experience problems at school or work following their assault.
If you are a survivor of sexual assault, you are not alone, and help is available. You can call the National Sexual Assault Telephone Hotline at (800) 656-HOPE (4673) to connect with a sexual assault service provider in your area. After seeking immediate help, contact a sexual assault attorney to discuss your legal options.