One of the benefits of using a rideshare app like Uber or Lyft is that you have the opportunity to provide direct feedback on your drivers. You can leave comments, pre-determined tags, and select a star rating that describes your ride. You can use the Uber or Lyft driver's star rating as an indication as to how your ride will go – and you can anticipate a risk before you begin.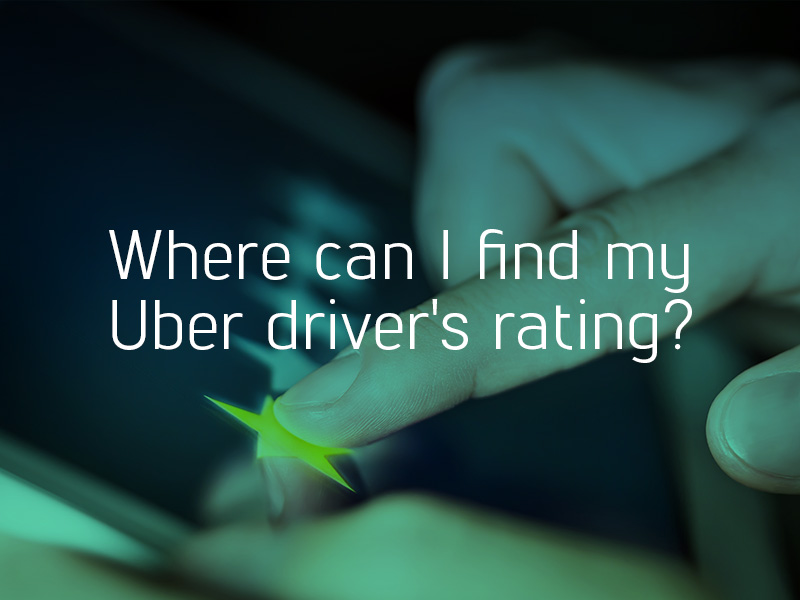 What Are Uber and Lyft Ratings?
Whenever you ride in an Uber or a Lyft, you will receive a notification at the end of your ride to give your driver a star rating. You can choose anywhere between 1 to 5 stars based on the safety, cleanliness, and friendliness of your ride.
When you book a driver, you can see the driver's star rating pop up on the screen along with his or her vehicle information. Since most riders automatically give their drivers 5 stars, most drivers will have a rating of 4 stars and above. A rating below 4.5 stars is cause for concern.
Should You Rate Your Drivers?
You should rate your Uber and Lyft drivers whenever you ride, even if you have a great experience. These ratings are very important for the knowledge and safety of all riders who use the app – not just you!
Say that you are in an Uber and the driver makes you feel very uncomfortable. He makes unwanted advances toward you and is very sexually aggressive. You leave the vehicle and don't give him a low rating – and he keeps a solid 4.6 stars.
Perhaps you are in an Uber with a driver who has a 3-star rating. She is polite and drives safely throughout the ride. You're unsure why she has such a low rating, but you forget to rate after your ride. What you do not know is that another passenger flirted with her aggressively and she declined. That passenger gave the polite driver 1 star – leading to unfair punishment.
Other riders may be subject to the same sexually aggressive behavior, or dangerous driving behavior, or any other alarming characteristics. Some riders may harm drivers as retaliation. To protect others from concerning rideshare drivers, always remember to rate your drivers accurately.
Checking an Uber Driver's Rating
Once you page your Uber, you can see the driver the app matches you with. His or her driver profile will be at the bottom of your screen, containing a few key pieces of information.
The driver's name
His or her license plate number
The make and model of his or her car
His or her driver rating
Uber holds its drivers to a high standard when it comes to ratings. Since most riders give a 5-star rating, drivers who have a 4.8-star rating or higher are in good standing. Anything below that number should be a red flag.
Checking a Lyft Driver's Rating
Lyft follows a very similar rating system to Uber. A driver is in good standing with Lyft when he or she has a rating of 4.8 stars or above. Anything below that rating would be a cause for concern.
When you request a ride, you can see the driver's profile. The profile lists the driver's name, car make and model, and license plate number. You will see the driver's star rating here – do not be afraid to cancel a ride with a driver who has an abnormally low rating.
While Uber and Lyft ratings may be a great tool to inform the app and riders of unpleasant drivers, the system does not always inform you of risks. You can still suffer an accident or assault at the hands of an Uber driver who has a four or five-star rating.
If an Uber driver assaults or harms you, contact law enforcement and seek medical attention. After you receive initial treatment, speak to a lawyer as soon as possible about your options for justice.