The coronavirus pandemic is affecting nearly every aspect of daily life. For people who are survivors of sexual assault or experiencing sexual abuse at the hands of someone they live with, COVID-19 is posing significant challenges. Some survivors have difficulty finding resources, while others are facing barriers to achieving justice.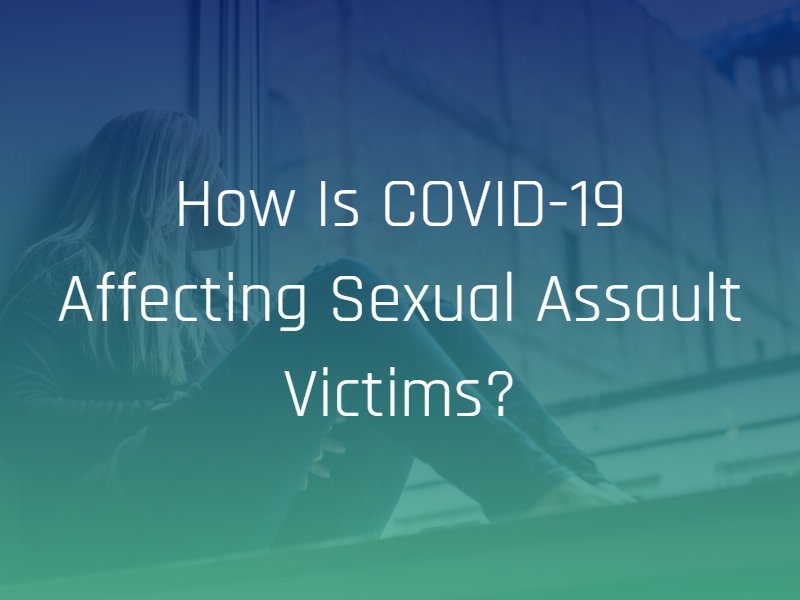 Sexual Assault Reports Are Increasing
Cases involving domestic violence and the sexual abuse of children are increasing during the COVID-19 pandemic. The nature of shelter-in-place orders mean that many people are in quarantine with their abusers.
The Rape, Abuse, and Incest National Network (RAINN) operates the National Sexual Assault Telephone Hotline, as well as the National Sexual Assault Online Hotline. Leadership from RAINN report that the organization is seeing an influx in calls from minors under the age of 18 and people who say that COVID-19 is exacerbating their sexual abuse.
Over 30% of the calls to the Hotline during the month of April mentioned COVID-19 as an aggravating factor in their sexual abuse. At the end of March, the same month where the majority of U.S. lockdown orders took place, children made half of the calls that the Hotline received. RAINN saw a 22% increase in calls from minors during the month of March.
Of the children who contacted RAINN in March, 67% stated the person responsible for the abuse was a family member. 79% of children stated that they were living with the perpetrator in quarantine.
Sexual Assault Court Cases Are Delayed
The COVID-19 pandemic required many workplaces to operate remotely, and courtrooms were not an exception to these orders. Survivors who are pressing charges against their perpetrators are seeing significant delays in their court dates. Postponement of these trials can cause significant hardship for survivors, who already experience difficulty pursuing justice.
Although the regulations vary from jurisdiction to jurisdiction, many courts are operating on a limited basis. Only a few people may attend court at the same time, and trials are few and far between as the pandemic continues to spread. Although some courts are easing their restrictions, some survivors may have to wait several weeks to months to receive an updated court date.
Forensic Medical Exams and COVID-19
One of the first steps a survivor should take following a sexual assault is to visit a hospital for a forensic medical exam. Normally, a survivor has the option of bringing a victim's advocate to accompany him or her during the exam, providing emotional support and guiding him or her through the process.
Strict hospital regulations during COVID-19 limit the amount of people that visit the facility, and many hospitals no longer allow guests to accompany survivors. Survivors may need to attend these appointments alone, which can be overwhelming and emotionally difficult.
However, many organizations are offering remote victim services, and may be able to video chat with the survivor during his or her exam. A survivor should contact his or her local sexual assault service provider to see if they offer this service.
Resources for Survivors During the Pandemic
Although survivors may face unique challenges seeking justice during COVID-19, these barriers should not deter someone from seeking help. There are many resources available to survivors during the pandemic, including the following.
In addition, sexual assault attorneys are operating on a remote basis during the pandemic. While some processes may be subject to a delay, a survivor can begin pursuing criminal or civil legal action against the perpetrator of the assault with the help of a sexual assault lawyer. If you have not done so already, contact your lawyer as soon as possible to discuss your case.