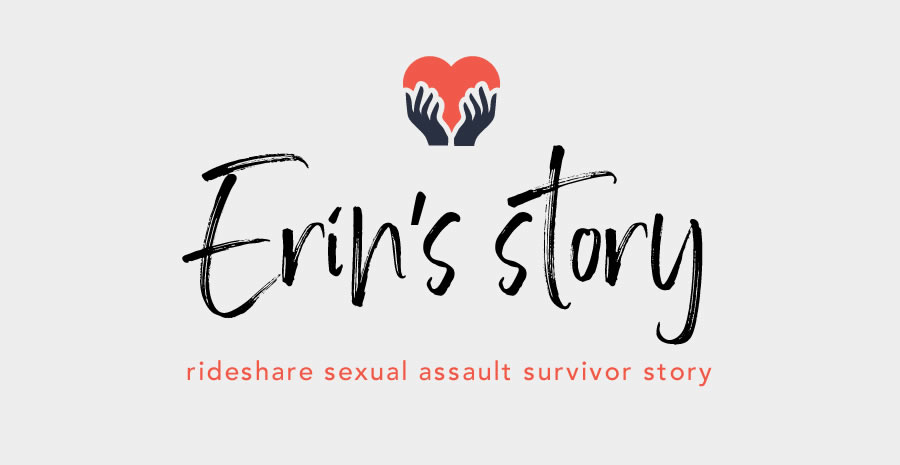 Lyft rape victim hopes civil lawsuit will empower other victims to come forward
An army veteran who is trained in self-defense was unable to defend herself against a Lyft driver who was determined to sexually assault her but says it's "pointless" to blame herself. The victim, 35-year-old Erin, says she froze, panicked when she realized what was happening.
It was March 15, 2018 and Erin was, admittedly, intoxicated after spending the evening at a local bar.
The Lyft driver, she said, "seemed normal at first."
"Basically, he started getting very strange, asking me if he could take photos of me," Erin said. "He ended up climbing into the back seat and pulling down my shirt, taking photos. I remember the flash going off."
The driver returned to the front seat, which is when Erin "started to realize he was not taking me home." Instead, the driver pulled the car over again and got into the back seat again.
"And that's when he fully assaulted me," Erin said. "I started yelling, saying please stop, I don't consent to this."
The driver seemed confused about the meaning of "I don't consent to this," Erin said, and both victim and predator started to panic.
Eventually, the driver did take Erin home but he must have realized the trouble that was coming because he said, "I wanted to make sure we're cool. There's no problems, right?"
Fearing she couldn't track the driver down through the Lyft app, Erin decided to act "cool," too, and asked him for his phone number.
Finally safe inside her house, Erin told her husband what happened. He called the sheriff's department, who took a report, and then they went to a nearby hospital for a rape exam.
Erin's husband reported the assault to Lyft while she was being examined.
"Lyft said they'd ban the driver for life, which I don't know how you can do that if you don't do proper background checks on people," Erin said. "He could just take a different name."
Lyft never contacted Erin or her husband after that initial call.
Erin began sharing her story and was thanked over and over again for coming forward. Some who admitted they'd also been assaulted said they were "too ashamed" to talk about it.
"So, those types of comments are the ones that have kept me brave, even when I started to doubt," Erin said.
Her ultimate goal is to help create an atmosphere where no one is afraid to come forward and say they were sexually assaulted.
"The only way I can do that is to help empower other people to come forward," she said.
Erin praised the sheriff's investigators and district attorney who worked on her case even though the outcome wasn't as expected: her rapist pleaded guilty to unlawful imprisonment and received one-two years of probation.
"He didn't even have to register as a sex offender," Erin said. "The district attorney's office was great because they assigned me a victim advocate, so anything I needed I'd contact her. My victim advocate was furious with the outcome of the charges. I think she was angrier than I was, actually."
Since joining the civil lawsuit against Lyft, Estey & Bomberger has also assigned Erin a victim advocate, who is guiding her through the civil legal process and updates her on developments.
"I was impressed with the level of communication and the level of sympathy and understanding from the law firm, everybody there I've interacted with," she said.
She hopes the lawsuit will force Lyft to adopt more stringent rules for drivers and is calling for "more intense" background checks.
"They need to be prompting clients after a ride and asking did anything happen during your ride that made you uncomfortable," Erin said. "They need to do more because this is a huge problem – it's terrifying how many women this has happened to."