Rideshare services like Uber and Lyft are quickly becoming common modes of transportation around the world, especially for people without reliable access to a motor vehicle – including minors under the age of 18. From parents giving their children an easy ride to school when they have to run into the office to teenagers using these apps to spend time with friends, minors using Uber and Lyft may not seem like a major issue.  However, minors riding alone can break company policies – and put children at risk of serious injury.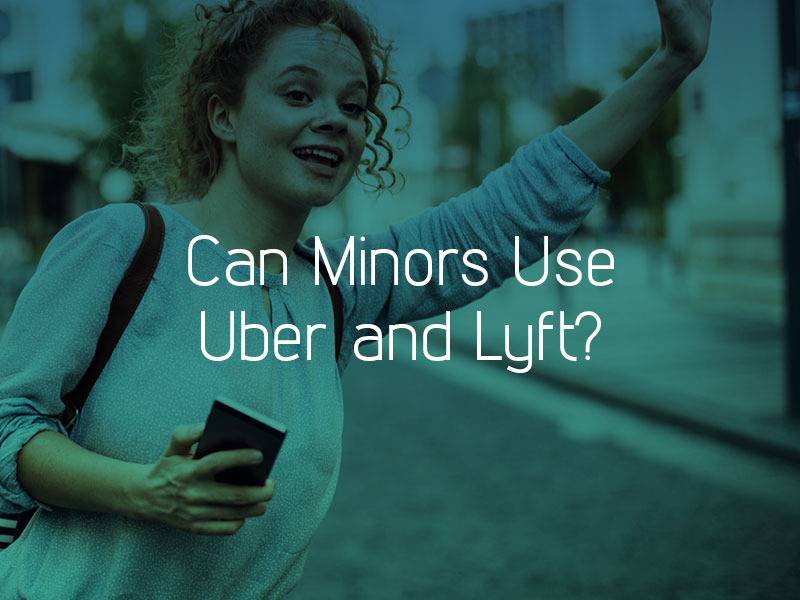 Lyft's Unaccompanied Minor Policy
Under Lyft's terms of service, all passengers must be 18 years or older to sign up for a Lyft account. If an unaccompanied minor requests a ride or signs up for an account, he or she will not be allowed to ride in a Lyft vehicle.  Lyft recommends that drivers ask for age verification if they believe that their passenger is a minor.
Before he or she verifies the age of the passenger, the Lyft driver can also inform the passenger that the driver will need to cancel the trip if the passenger is underage. Lyft also recommends that drivers report instances where adults request rides for minors by contacting its Support team.
Uber's Policy for Underage Passengers
According to Uber's policies, all passengers must be 18 years old to use the service on their own. If a passenger is under the age of 18, he or she must have an adult 18 years or older with him or her on the ride. Only adults can sign up for Uber accounts and request rides.
If a driver picks up a passenger who is under the age of 18, Uber asks that he or she deny the ride request. Uber recommends that drivers verify the age of the passenger by asking for his or her identification card or driver's license.
If the passenger is a minor, drivers are supposed to decline the trip and not allow the minor to ride in the vehicle. Unlike Lyft, Uber does not provide an option to report an instance of a minor riding in the vehicle to the company.
What to Do If You Need a Ride for Your Child
If you are a parent and need to find safe transportation for your child, it is best to stay away from rideshare services like Uber and Lyft. Not only are unaccompanied minors prohibited from using their services, but Ubers and Lyfts can also pose significant risks to your child's safety. Instead of relying on a rideshare service, follow these tips to find a safer ride for your child.
Find a child-friendly rideshare service near you. Uber and Lyft's policies have led to significant gaps in the market for busy parents, and many kid-friendly ride alternatives have appeared in different markets. Do some research to see if a company is offering rides for minors near you, and read their reviews and safety policies to determine if this option is right for your child.
Carpool with a trusted friend, neighbor, or family member. If you need to find a ride for your child to go to school or practice, ask other parents if you could carpool with them. You can offer to contribute gas money or to take turns carpooling other children if you have the capacity to do so.
Invest in an after-school program. If you work in the afternoons and rely on rideshare services to get your child home immediately after school, see if you can find an after-school program that your child can participate in until you can pick him or her up yourself. Many public and private schools offer after-school enrichment programs, and you can also sign your child up for an activity like sports, band, or theater.
While it may be a necessity at the moment, using a rideshare service as a minor can be dangerous. Many passengers of Uber and Lyft have suffered from severe injuries in car accidents and experienced sexual assault and harassment at the hands of their drivers, along with other dangers. If you or your child has suffered an injury while riding in an Uber or Lyft, contact a rideshare lawyer as soon as possible to discuss your case.