The aftermath of sexual assault can be painful and difficult to overcome for many survivors. However, there are many organizations that perform diligent work providing these survivors with the support, care, and resources they need – but many people do not realize that these resources are available to them. Here are some key national resources that sexual assault survivors can utilize for emotional and legal support.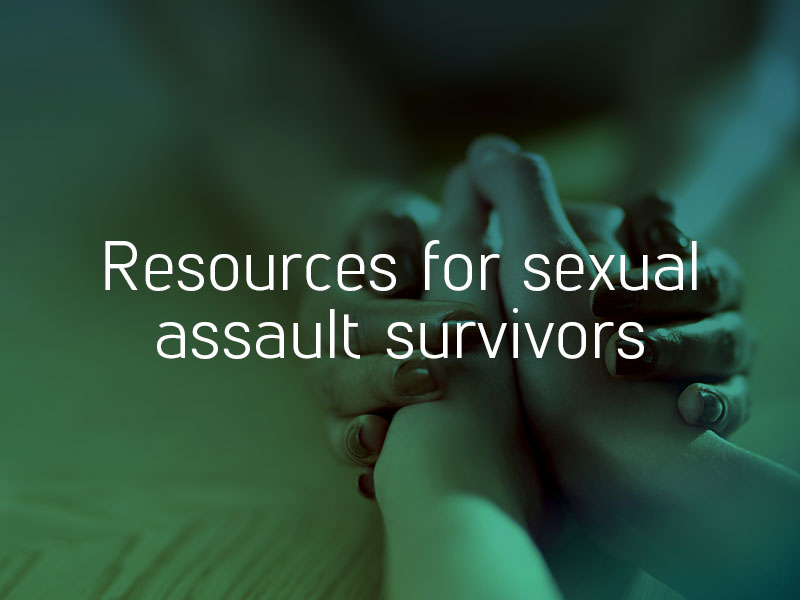 #1: The National Sexual Assault Hotline
Whether you recently suffered from a sexual assault or you are healing from the aftermath, the National Sexual Assault Hotline is available to you. Operated by the Rape, Abuse & Incest National Network (RAINN), this hotline aims to connect survivors of sexual violence with local resources and to find the nearest sexual assault service provider to you. You can contact the hotline at any time by calling (800) 656-HOPE (4673).
#2: The National Child Abuse Hotline
If you are a minor dealing with the aftermath of a sexual assault, you have the option to call the National Child Abuse Hotline as well. Through this hotline, you have the option of talking or texting with a trained counselor to provide support in over 140 languages. You can call or text this hotline at (800) 422-4453.
#3: The National Domestic Violence Hotline
The majority of sexual assault survivors know their perpetrator and far too often, this perpetrator is a romantic partner. Prior sexual consent or a sexual relationship does not automatically give future consent, and many people can suffer sexual assault at the hands of their partners.
Sexual assault is a form of domestic violence, and the National Domestic Violence Hotline can provide resources to survivors. You can call the hotline at (800) 799-SAFE (7233) to find local resources, transportation to safehouses, and more.
#4: 1in6
While the majority of sexual assault resources are directed towards women and girls, men and boys can be victims of sexual violence as well. 1in6 is an organization who provides resources to men who have suffered from sexual violence. You can chat with an advocate through their national helpline 24 hours a day, 7 days a week.
#5: Sexual Assault Nurse Examiner (SANE)
The moments after a sexual assault can be the most emotionally painful, and you need a support system by your side. If you are undergoing a forensic medical exam for your sexual assault, the Sexual Assault Nurse Examiner (SANE) program can provide you with sensitive care. You can look at the SANE website to find a list of local SANE practitioners to assist with your medical exam, who are all registered nurses.
Sexual assault is a rampant issue on college campuses, and college students often have to undergo additional processes to file a sexual assault report. In addition to filing a police report, you may also have to file a Title IX complaint with your university – and End Rape on Campus can help. This organization provides resources and support to college students who are filing a Title IX complaint after a sexual assault.
#7: The National Sexual Violence Resource Center
If you are looking for educational and legal resources on sexual violence, the National Sexual Violence Resource Center can help. This website has an extensive library of resources for survivors, including what to do after a sexual assault and a directory of resources. In addition, this website has resources for friends and family members to help support loved ones after an assault.
#8: The National Organization for Victim Assistance
The National Organization for Victim Assistance provides training to crisis responders and other advocates to better help victims of sexual violence. If you need support, this organization can connect you with assistance if you call their helpline at (800) 879-6682.
If you are a survivor of sexual assault, using these resources can help you seek the legal, emotional, and financial support you need to recover. However, you may also want to pursue financial compensation for your losses. Contact a rideshare lawyer as soon as possible to discuss your options for civil action.