Millions of people around the world drive and use rideshare services like Uber and Lyft on a daily basis. These apps present themselves as a safe, reliable, and affordable way to move around — but in reality, thousands of people have experienced acts of violence while using these platforms. If you use rideshare apps on a regular basis, it is important to take proactive steps to protect yourself from harm. The following mobile apps can help you remain safe and secure from pick-up to drop-off.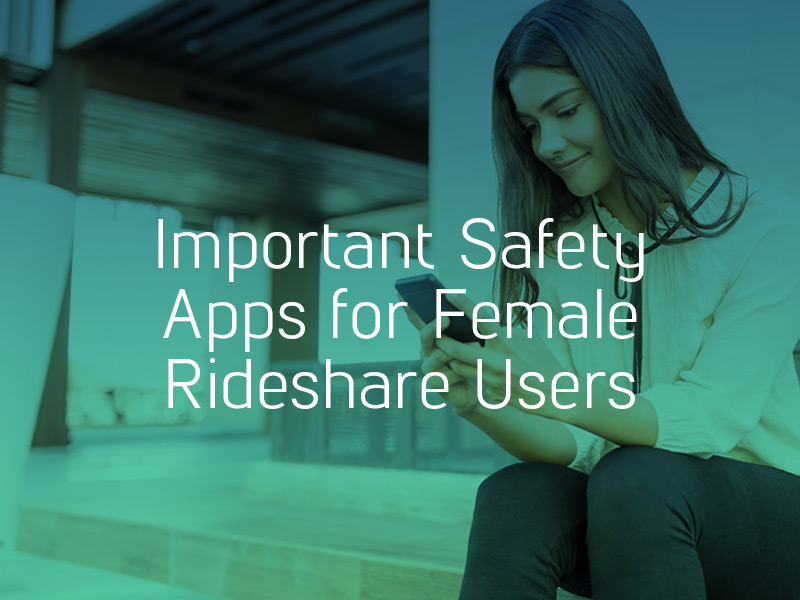 #1: Circle of 6
To stay safe during an Uber or Lyft ride, it is important to let someone you trust know where you are and what you are doing. Circle of 6, a free app for both Android and iPhone users, allows you to pick six close connections to alert in an emergency situation. One valuable feature this app provides allows you to send a distress message to these connections, along with your GPS coordinates. Your connections can then use this information to quickly respond and come to help.
#2: Noonlight
If you are in a dangerous situation in a rideshare, it can be impossible to dial 911 and speak to an operator. The Noonlight app, formerly known as SafeTrek, is mobile panic button that you can download on your iOS or Android device. If you feel unsafe in an Uber or Lyft, you can tap the app's safety button, which alerts local law enforcement and provides authorities with your GPS location. The app also allows you to cancel the distress call if the situation turns out to be a false alarm.
#3: Watch Over Me
Another app available on the App Store and Google Play, Watch Over Me allows you to alert your emergency contacts, switch on your phone's video camera to collect evidence, and trigger an alarm simply by shaking your phone.
You can enable this app before you enter a rideshare vehicle, and turn it off when you are safely at your destination. It can be difficult to perform all of these actions at once in a dangerous situation, and Watch Over Me's comprehensive platform can help keep you safe without any extra swipes or taps.
#4: Life360
Many families use Life360 to track each other's locations, and if you need quick assistance while riding in an Uber or Lyft, this app can help alert your emergency contacts. As a Life360 member, you have access to a "Help Alert" feature that sends your locations to all of the connections you have in your Circle. If you feel unsafe in a rideshare, your family can use this information to alert law enforcement on your behalf as soon as you hit send.
#5: OnWatch
OnWatch is a mobile app available on Android and iPhone devices that combines numerous safety features into one location. Within its interface, you can send a message to your emergency contacts if you are feeling unsafe, as well as alert local law enforcement to your location in a dangerous situation.
OnWatch also includes a timer feature that checks in with you after a walk home or an Uber or Lyft ride. If you do not respond to the check-in notification, the app will send out alerts to your emergency contacts. You can set the timer for the amount of time you estimate your trip will take, and if something happens and you can't reach your phone, the app can take protective actions for you.
With these apps, you can proactively protect yourself while using a rideshare platform. Remember to download these apps before you ride with Uber or Lyft so that you can act quickly when a dangerous situation arises. While these apps may help in some instances, they cannot prevent all acts of violence.
If an Uber or Lyft driver assaults you, contact law enforcement immediately and seek medical attention. Once you are safe, contact a rideshare sexual assault attorney as soon as you are able to. Your Uber and Lyft assault attorney can help you determine what your legal options are and guide you through the process to seek civil compensation and criminal justice.